NORTHERN LIGHTS HOLIDAY IN IRELAND- AFFORDABLE WAY
NORTHERN LIGHTS HOLIDAY IN IRELAND- AFFORDABLE WAY
Introduction
In January 2012 an intense green light hit the skies of County Donegal in Ireland and caught its citizen off guard and astonished. Could it be that Aurora Borealis finally reached their horizons again after more than a decade of absence? Yes, it was, and it was as mesmerizing as it could be. Lots of travelers go on a northern lights holiday in Ireland with the hope of experiencing a peak of the Northern light's beauty.
The great thing about Ireland is that it is not as pricey as the Scandinavian countries where tourists usually go to. You can easily plan a low budget trip of a lifetime. I will reveal to you how to find the best flights, where to stay and how to spend your days without spending too much.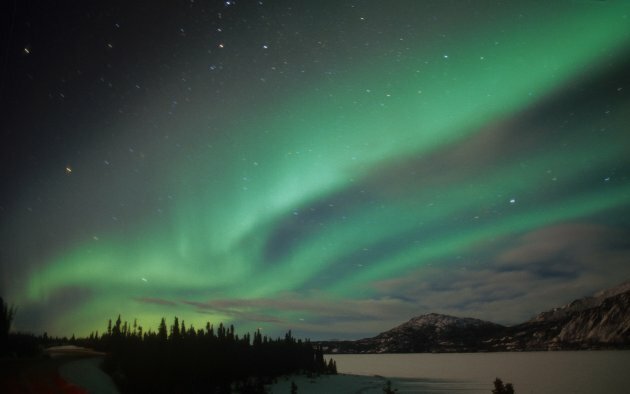 Getting the best of northern lights holiday in Ireland
Best areas to see Aurora Borealis
Tory Island, Malin Head, and Belmullet all give you a good chance of seeing the lights. Here you can read my more extended article about Ireland's great places where you can enjoy a green lighted sky. It's a good idea to go to Malin Head (in Donegal) as it's the northernmost part of the country. The region is very picturesque as well, so you would not only adore its skies but also the landscapes it reveals during daylight time.
Flight search to Ireland
Of course flying to any country can be expensive but nowadays Ireland can be one of the cheapest destinations in Europe. I'd recommend Dublin as your landing point in the country before reaching Donegal. It's the busiest airport in Ireland, hosting 10 times more passengers than the runner-up, Cork. You can reach Donegal by catching another low-cost direct flight from Dublin airport. It takes 50 minutes and it can be as cheap as 35 euro. It's usually the best way to travel the distance, as going by car, bus or train takes more than 3 hours and it doesn't save you much money. For affordable flights to Dublin and Donegal, check the links below.
Accommodation
Whatever your choice of destination is, you can always get affordable accommodations that will help you save some of your cash. You can find a low budget hotel, a cheap hostel or dig up a bit and find a good deal on Airbnb. In fact, renting just a room in a shared apartment on Airbnb can save you a lot and will meet you with a local who can reveal you a few useful tips.
Transportation in Ireland
No doubt, Ireland offers it all – bus, train, rent-a-car, plane, and ferryboat. All of them hide their advantages and you should be wise how to move around according to your needs. Getting a bus during your northern lights holiday in Ireland is useful as it reaches the most destinations in the country. It is just fine if you are a solo traveler or a couple of adventurers. Renting a car is comfortable when having a group trip as the price of all the tickets evens out or even exceeds the cost of renting and fueling a car. There are good deals starting from 19 euro per day. The train is good for major cities. It's frequent and relatively fast but you should mind that it's limited and doesn't reach places like County Donegal.
Food in Ireland
In addition, restaurants can be costly. If your accommodation includes a kitchen you can always shop in a supermarket, grab whatever you need and prepare yourself a decent meal. Still, you can go out and find places with good food and affordable prices. Pubs are a must in Ireland and some of them offer tasty dishes and high-quality local craft beers.
Things to do
Furthermore, Ireland is beautiful and there are lots of outdoor activities that would keep your days busy. Visiting a National Park or a castle, going for a hike or a picnic, having a walk in the beautiful gardens or the beach. Museums are also a good option as there are some with free entrance.
In conclusion, that's a Northern Lights Holiday in Ireland in a nutshell. I can say that seeing the Auroras dance in the sky is one of the most magical nature phenomena out there. And it doesn't need to cost you too much to see it. You need luck, though … you need to be lucky enough to have the Mother Nature show you it's Northern Lights. Or you can also try and take a good chance by learning more about Northern Lights prediction but that's a subject of another article.
Have you taken a trip to Ireland before? Why not share your experience and also tell us what you would recommend doing in this country.